[ IN CASE YOU WISH NOT TO READ FULL ARTICLE, CHECK OUT IT'S SUMMARY
The Aarogya Setu application is out there on both Google Play and Apple App Store. The App downloaded by by an excess of a 10 million users now. It is officially accessible in 11 languages. It is intended to keep a user informed and educated in the event that s/he has encountered somebody who has tested corona virus positive. The following is done through a Bluetooth and area created social diagram and social graph. This App can show your interaction with any individual who has tested covid-19 positive.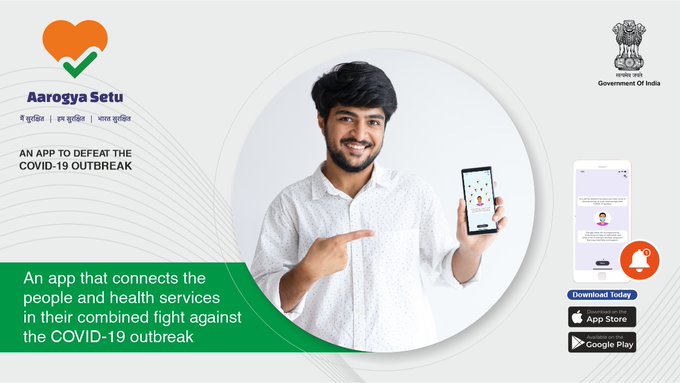 After you have installed Aarogya Setu in your phone, it will detect other nearby smartphones that also have the app installed. It can then figure out the risk of infection based on sophisticated parameters if any of these contacts is tested positive.
AarogyaSetu is a mobile application developed by the Government of India to connect essential health services with the people of India in our combined fight against COVID-19. The App is aimed at augmenting the initiatives of the Government of India, particularly the Department of Health, in proactively reaching out to and informing the users of the app regarding risks, best practices and relevant advisories pertaining to the containment of COVID-19.

Recently Government of India launched a guideline, quoting to make installation of the aarogya setu app now a mandate on your devices now.
Here Are The Links to download the aarogya setu app on Click you your device type below to download the aarogya setu app in case, if you haven't downloaded it till now – IOS DEVICE or ANDROID DEVICE